| | |
| --- | --- |
| Customized Feedback + Working as a Team = Amazing Results! | |
Dedicated WomenTech Educators Online Training Exclusively for Your Group
Don't miss out on this valuable opportunity to have outcomes like the colleges that attended our recent Online Training:
5 of 7 colleges started enrolling an average of 4.8 more female students in their STEM courses
6 of 7 colleges increased female retention from an average baseline of 58% to 100% in only 8 months
In this video, trainer Donna Milgram shares a quick retention tip to support women in your STEM classes:
▸ What Educators Are Saying About the Training
"The WomenTech Educators Workshop uniquely brought us together with an eye toward making class more friendly and informative. Whether teaching in the curricular area of Technology education, teaching Information Technology or teaching vocational education – Natl. IWITTS Training is a must."
Source: Participants in WomenTech Educators Online Training. External evaluator's report to the National Science Foundation for the CalWomenTech Scale-Up Project.
You Will Learn:
Females in STEM: Key Factors for Recruitment
✓ Top three recruitment strategies & how to put them to use
✓ How to adopt a program-wide "female friendly" recruitment approach
✓ How to communicate the benefits of STEM at each stage of the recruitment process
✓ Effective strategies to involve faculty & staff in your recruiting effort
Gender Diversity in STEM: Boosting Enrollment & Implementing New Culture

✓ Barriers to recruiting women into STEM & how to overcome them
✓ How to identify your target audience for recruitment and low-hanging fruit
✓ Success in STEM: See actionable examples of successful STEM programs
Strategies to Keep STEM Students on Course & Improve Graduation Rates

✓ How to make female students feel welcome and what not to do
✓ Ways to bolster confidence in STEM students to ensure success
✓ Strategies to help your female students be successful in the lab
✓ Building block skills to help close the experience gap
Addressing the STEM Challenge: Appeal to Women Who Aren't Excited by STEM

✓ How faculty can teach to female learning styles
✓ How to connect students with female role models & create community
✓ An "ah-ha" moment on spatial reasoning - what you need to know
Build a Leadership Team Model for Women in STEM: Strategies for Success

✓ Ways to partner with faculty, administrators, student services & others
✓ No educator is an island: How to work together & boost STEM retention
✓ Top 3 qualities of an effective Leadership Team & how to employ them
Download the brochure to share with others in your institution (PDF).
"I learned so much about retention from the online training, I decided our entire Engineering and Technology Department could benefit and we are bringing the online training to our school and rolling it out to all of the technical faculty over the next two years."

~ Van Madray, Dean, Construction and Industrial Technology Division, Pitt Community College, Winterville, NC

You Will Take Away:
An easy-to-implement Recruitment Plan to greatly increase the number of women and girls in your STEM classrooms.
A Retention Plan for your school to increase the completion rate of your female (and male students), starting this semester.
The knowledge and confidence you need to put these plans into action, right away.
A final presentation highlighting your successful outcomes which you can use to garner additional support.
Optional: Participants may receive one unit of continuing education credit from Fresno Pacific University.
Your Institution Can Achieve Results Like These:
✓ A Georgia community college went from only 1 female student in an introductory Emerging Technology course to 15 females out of 17 students the next semester.
✓ A Massachusetts community college went from 1 female student in its introductory manufacturing class to 9 females out of 13 students the next semester. Plus, 100% of both female and male students were retained!
Schedule and What's Included:
Time period: 12 weeks of online training plus 6 months of follow up support
Hours required: 1 hour per week asynchronous, high-quality video modules + 1 hour meeting as a team to develop
YOUR school's Recruitment and Retention Action Plans!
Team building during the orientation week call
Target audience laser coaching call during week 1 to help your team get this critical first step right
2 hour-long Recruitment and Retention Plan feedback calls per team
Support for Implementation Call 3 months out and unlimited email support
Virtual presentation report on outcomes by all teams at 6-month mark
Total of 5.5 hours of customized feedback per team
Each team receives transcripts and recordings of all coaching calls
Why Have a Dedicated WomenTech Educators Online Training for Your Group:

The more people you can train in your department, region, or state, the more likely you are to see significant increases in female students, as well as lasting institutional change.
Get significant value out of your training dollars: You can reach a large number of educators, without incurring any travel costs.
Accommodate everyone's busy schedule, from deans and administrators to part-time adjuncts, with this weekly, self-paced training combined with two live Q&A calls that are recorded and archived and an online learning community.
Your group can implement what they're learning while the 12-week training is actually happening, and get guidance and direction from your trainer, Donna Milgram, and the other members of the group.
You'll have the opportunity to pair up with practice partners in your group to work on your welcoming conversations, your personal encouragement conversations, and on modifying the curriculum with others in your program area.
Our training encourages pairing and teamwork that facilitate cross-departmental relationships, providing benefits that go far beyond the training itself.

Support for Recruiting Participants to the Training:

We'll help you get others in your educational community as excited as you are about the WomenTech Educators Training. We recommend you recruit participants in teams so they'll have more support for implementation and we'll strategize with you on how to do this. We'll also provide you with a series of customizable emails to recruit participants.

The more educators who are trained, the more effective you will be!
Dedicated Online Training and Customized Feedback Provided by Donna Milgram:
Learn directly from Executive Director Donna Milgram, the creator of the WomenTech Educators Training

Donna Milgram is Executive Director of the Institute for Women in Trades, Technology and Science (IWITTS) and has been Principal Investigator on 5 National Science Foundation (NSF) grants – including the CalWomenTech Project, which was highlighted by the NSF for demonstrating significant achievement and program effectiveness and chosen as 1 of 3 model projects nationally by the American Association of University Women.

Ms. Milgram developed the WomenTech Educators Training to help educators nationwide increase the number of women in their technology programs.
A nationally recognized expert on closing the gender gap for women and girls in STEM, Ms. Milgram has personally conducted hundreds of WomenTech Educators Trainings in 46 states and Canada.
She is the author of numerous peer-reviewed articles and conference presentations including the American Society for Engineering Education (ASEE) and Women in Engineering Proactive Network (WEPAN). Recent presentation highlights include:

U.S. Department of Education, Moving STEM Forward in the Career, Technical and Adult Symposium;
Massachusetts Institute of Technology (MIT), Challenging Technical Privilege Symposium Panel; and,
Engineering for Kids Conference (Keynote Presenter).



Donna has been featured in the media on CNN, Fox Morning News, C-Span, and National Public Radio, and has been quoted in major newspapers such as The Washington Post, The Wall Street Journal, The Chicago Tribune, Associated Press, and more.

An innovative leader, Donna Milgram draws upon over 21 years of experience leading successful projects, such as the NSF-highlighted CalWomenTech Project.
What Educators Are Saying About the Training: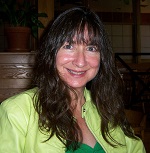 "The training was time well spent. It was such a minimal amount of time to get so many concrete implementable strategies. The WomenTech Educators Online Training gives you the most for your money—you can implement the tools immediately with minimal resources and see true quantitative results!"

~ Phyllis Baca, Director of STEM Initiatives, Santa Fe Community College, Santa Fe, NM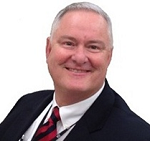 "We have the first three women in our Auto Technology Program and really want to make sure they succeed. After participating in the WomenTech Educator's online training, we created additional open lab time for them, realizing they may need extra time to develop hands-on skills in a nonthreatening atmosphere. Two months into the course they are still with us. I learned so much about retention from the online training, I decided our entire Engineering and Technology Department could benefit and we are bringing the online training to our school and rolling it out to all of the technical faculty over the next two years."
~ Van Madray, Dean of Construction and Industrial Technology Division, Pitt Community College, Winterville, NC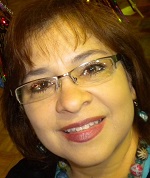 "Attending the WomenTech Educators training was the best decision I have made in a long time! During the training, I developed a Recruitment and Retention Plan for one of the CIS programs. This is not a training where you consider doing "something" when you get back to your office, you are actually developing and obtaining feedback from other colleagues on what they have done and how you can improve your plan before implementation! Plus, I will be able to take my experience and work on other programs of study using the same framework."
~ Edna Quintana Claus, Ph.D., M.B.A., CIS Division Director, Texas State Technical College Harlingen, Harlingen, TX
"The WomenTech Educators Online Training has the potential to change the way you view your program. Important data is presented with passion and humor. I want you to know I have gained a great deal from the course. By the time you have a graduate degree and have worked in education for decades, most "professional development" is repetitive. I can honestly say that you have given me much to think about and that it will result in changes to my approach to course development."
~ Lauran Sattler, Department Chair, Computer Information Systems, Ivy Tech Community College, President's Award for Instructional Excellence 2007, Warsaw, IN
"The online training was very manageable because it was asynchronous. I'm always teaching an overload, but you watch the training videos at your leisure, and participate as you're able. Because of that I was able to integrate the training into my very busy schedule."
~ Dr. Cynthia V. Marcello, Associate Professor, Computer Information Systems, SUNY Sullivan, Loch Sheldrake, NY
"I learned a lot of new methods and perspectives on retention I did not have before and I've already started making changes on how I do things here at my school! The WomenTech Educators Online Training was a content-filled and highly informative training program."
~ Antigone Sharris, Full-time Faculty & Program Coordinator, Engineering Technology Program, Triton College, River Grove, IL
See the full list of testimonials
The Power of Teams:
Teams communicate as a single voice during the program. Team members join together weekly to synthesize and apply the information into a group assignment; assignments build to create full Recruitment and Retention Action Plans during the training. To achieve these results, each team is required to focus on one career pathway which can be scaled and/or replicated later on.
What WomenTech Educator Participants Said About Their Teams in the Training:
"We have a fabulous team. So many people have different varied areas of expertise. We meet Wednesday mornings and everybody is energized and works hard."
~ Patti Williams, Faculty, Surveying & Mapping Technologies, Mid-west College
Who Should Be On Your Team:
To be most effective, each team consists of a group of 6-10 members with a variety of stakeholders. Below are the recommended core team members (not every team will have every job title!):
Dean or Chair of the Department of the targeted program (recommended)
Director of the Technology Center (or equivalent)
Principal Investigator of grant (if applicable)
Dean of Instruction Minimum of two instructors in targeted courses (highly recommended)
Math administrator (if your core targeted courses have math prerequisites)
Outreach & Recruitment Director/Staff
Curriculum Developer
STEM Coordinator Learning Center Director/Staff
Counselor/Advisor
Workforce Development Director
Research & Planning Officer
Bonuses Included with the Dedicated WomenTech Educators Online Training:
Women in STEM Bibliography for Educators
Instantly access hard to find women in STEM classroom resources and online role model resources that will help women and girls see themselves in all career pathways. This downloadable guide includes sample curricula and websites that teach STEM in a female-friendly way.
Women in Technology Outreach Kit
This easy-to-use downloadable kit has examples and fill-in-the-blank templates for program brochures, flyers, recruitment presentations, and school website sections that all include female role models. The female role model questionnaire has all the proven questions to ask your role models.
NEW: STEM Success for Women Master Class
12, hour-long audio interviews and transcripts from educators who have successfully recruited and retained female students in STEM, sharing the step-by-step *recipe* for how they achieved this. The Master Class is the recorded version of our recent powerful STEM Success for Women Telesummit.
Unlimited Potential Posters (Set of 6)
Each team receives a set of 6 posters! Images of female role models on the job help women and girls picture themselves in STEM career pathways.
Role Model Banner
Each team receives a 6' x 2' banner in the career pathway of their choice.